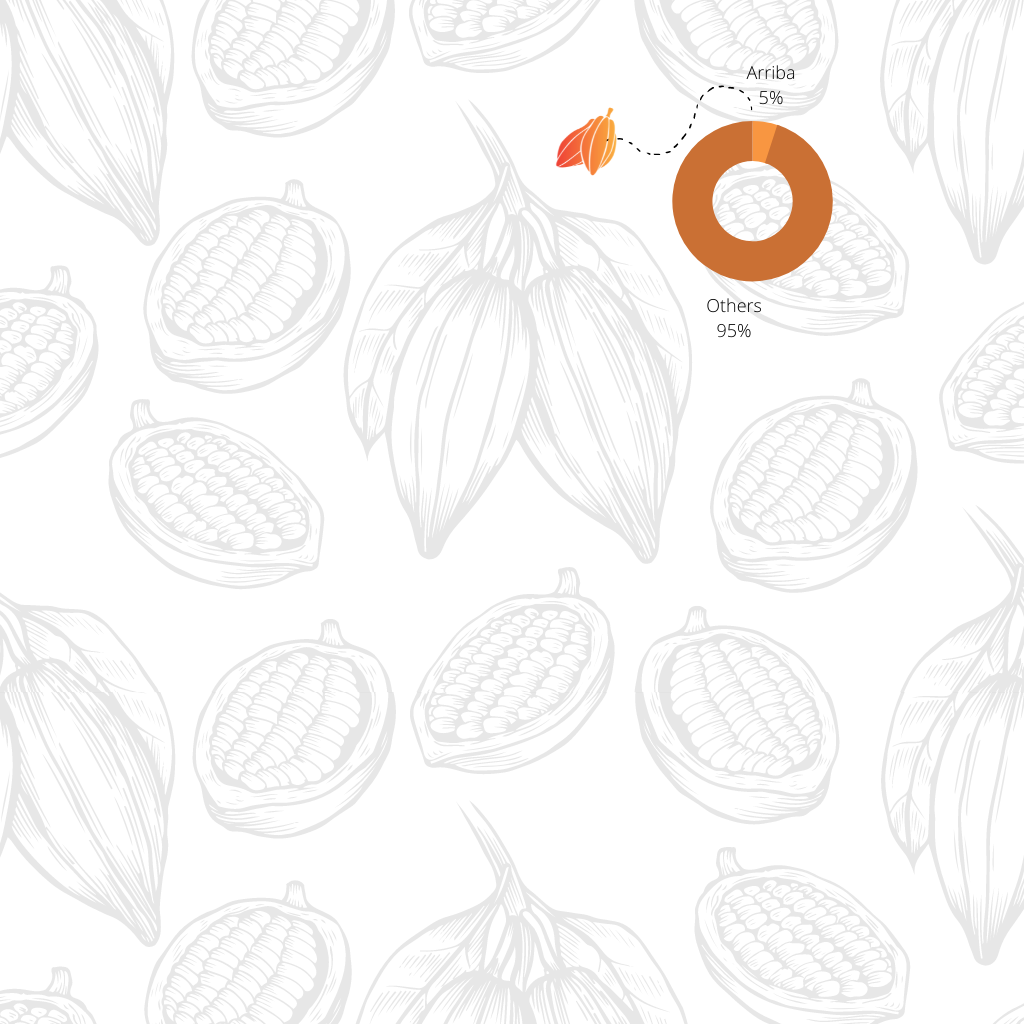 About the Cacao
Arriba/Nacional
Only 5% of the cacao production worldwide.

Grown and harvested at altitudes between 30 to 300 metres above sea level.
Don't take our word for it
★★★★★

URKU was beyond my expectations. Do not miss the opportunity to experience what a real chocolate would taste like! You will never stop by at the chocolate section of the supermarkets again
★★★★★

Amazing chocolates and variety! Cant wait for my chilli chocolate order to arrive, highly recommend to anyone looking for delicious South American organic chocolate.
★★★★★

Absolutely fabulous gourmet chocolate. Flavors are well crafted and packaging is very nice. Got it several times for end of the party desert and as a gift for family and friends. Ecuadorian chocolate indeed had the best flavor and it actually has multiple health benefits compared with the stock product. Highly recommend, customer service is also run at the highest level!