Herencia Chocolate
A chocolate with identity and the golden bar award winner of Ecuador Chocolate Awards 2021. For generations, we, the small farmers of Esmeraldas, have been in love with Heirloom Cacao Arriba. Our grandparents and parents grew it, we grow it, and we hope that our children will keep growing it for generations to come.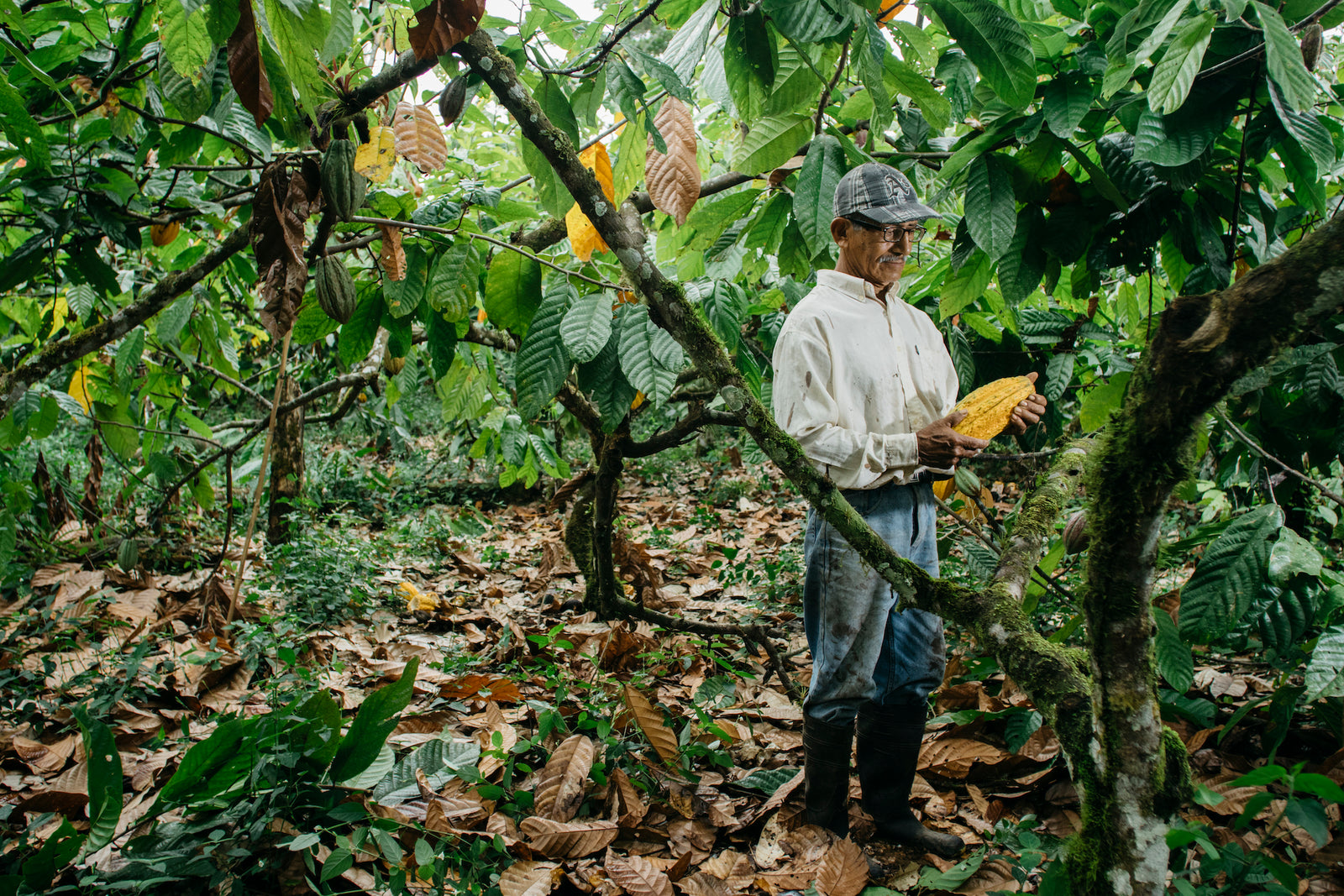 Our Heritage
For the past 20 years, we have specialised in taking care and harvesting world-class Arriba Nacional Cacao. Now, we are finally able to share with you the best selection of chocolate proudly crafted in the country of origin, Ecuador.

Organic
We carefully handle organic crops. By avoiding pesticides, heavy metals and other chemicals, ensuring we help preserve the health of our land, our families and of you, our chocolate lovers.

The land
Esmeraldas a land of dark soil and tropical fruits considered by many one of the richest and most biodiverse locations on earth. Our cacao trees are native species with distinct floral, tropical and fruity notes. We respect our soil and climate as a gift from mother earth.

Variety
To make our Herencia chocolate bars, we only use one variety of cacao: 'Fino de Aroma'. A native species to Ecuador, and sought after many experts as it is one of the most complex cacao's in the world. It is charged with wonderful organoleptic characteristics that not only brings taste but a wealth of nutritional value.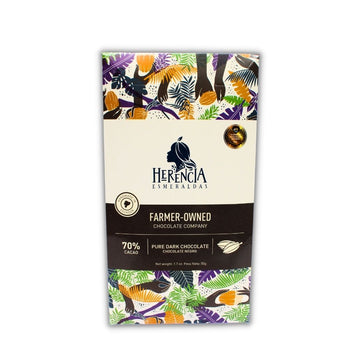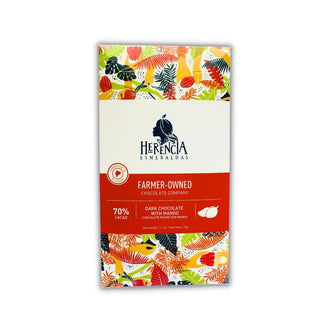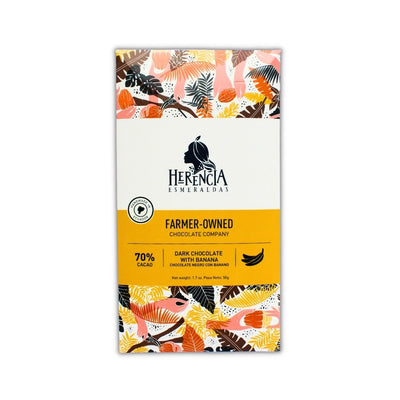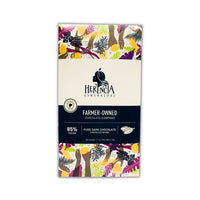 Get yours now
Herencia Esmeraldas
Creamy texture, smooth and floral aromas. Ecuador's tropical terroir in one bite.
Shop Now